The VCUarts Cinematheque regularly programs and presents 35mm films at the VCUarts Grace Street Theatre.
934 W. Grace St. Richmond, VA 23284-3048
Phone: (804) 828-2020
All screenings are 35mm print projections, free of charge, Tuesday nights at 7 PM.
Director: Rob Tregenza, PhD.
Assistant Programmer for World Cinema: Professor Kirk Kjeldsen.
We have a brand new, state-of-the-art 35mm projector with a full set of new lenses that can project all the major aspect ratios from 1:33, 1:66, 1:85 and Scope.  We also have an HD 1080p projector,  a new theatrical screen, and a Dolby Surround Digital Audio System.The VCUarts Cinematheque has also worked with the VCU French Film Festival, the James River Film Festival, and the Virginia Production Alliance in programing and presenting world and experimental cinema.
The VCUarts Cinematheque also presents Cine-Club screenings every Wednesday evening at 7pm in the Cinema Studio in the Pollak Building.

For more information, please call the office at (804.828.7919).
The OFFICIAL CALENDAR can be found HERE.
_____________________________________________________________________
SPRING 2013 FILMS
1/29/2013
24 CITY
by Zhang Ke Jia
Eight characters are affected when the state owned factory 420 shuts down to give way to give way to a complex of luxury apartments called 24 CITY.
"An upscale leap forward that leaves many behind." – The New York Times
2/5/2013
THE FORGIVENESS OF BLOOD 
by Joshua Marston
Rudia and her brother Nik are forced to face adversities beyond their age when their family is shaken up by murder.
Won Silver Bear for Best Script at the Berlin International Film Festival.
2/26/2013
PINA
by Wim Wenders
Dance, dance, or we are lost. Choreographer Pina Bausch's final words inspired this Wim Wenders documentary on the art and influence of dance.
"The cumulative effect is exhilarating." – The New York Times
Won Best Documentary at the European Film Awards.
3/12/2013
FISH TANK
by Andrea Arnold
Fifteen year old Mia's life is turned on its head when her Mum brings home a new boyfriend.
"One of the absolute best coming-of-age stories I've seen." – Cinematical
Won Jury Prize, Nominated Palme d'Or Cannes Film Festival.
3/19/2013
BEASTS OF THE SOUTHERN WILD
by Benh Zeitlin
Six year-old Hushpuppy must desperately repair the structure of her world in order to save her ailing father and sinking home in order to survive an unstoppable catastrophe of epic proportions.
"One of the most striking narrative films ever to debut at Sundance." – The Hollywood Reporter
3/26/2013
35 SHOTS OF RUM 
by Claire Denis 
The relationship between a father and daughter is complicated by the arrival of a handsome young man.
"A quiet and lovely film." – The New York Times
Won Special Jury Award Gijon International Film Festival.
4/2/2013
ALEXANDRA
by Alexander Sokurov 
An elderly woman takes a train trip to visit her grandson at his army camp inside Chechnya
" A film of startling originality and beauty, a beautiful, eerie work of art." – The New York Times
Official Selection Cannes Film Festival.
4/16/2013
JLG/JLG (DOUBLE FEATURE)
by Jean-Luc Godard
Director Jean-Luc Godard reflects in this movie about his place in film history, the interaction of film industry and film as art, as well as the act of creating art.
4/16/2013
THE COW (DOUBLE FEATURE)
by Karel Kachyna
Adam sells his only cow to pay for his mother's medicine. Meanwhile, a young girl finds a safe place in their home after fleeing sexual abuse.
5/7/2013
WINGS OF DESIRE
by Wim Wenders
An angel tries overseeing human activity and wishes to become human when he falls in love with a mortal.
" A sublimely beautiful, deeply romantic film for our times." – Variety
 Won Best Director Cannes Film Festival, Won Best German Film 1987.
5/14/2013
TURIN HORSE
by Béla Tarr & Ágnes Hranitzky

A rural farmer is forced to confront the mortality of his faithful horse.
"An auterist triumph." – The New York Times
Won Grand Prix Berlin Film Festival, Official Selection New York Film Festival.
_____________________________________________________________________
FALL 2012 FILMS
8/28/2012
THE KID WITH A BIKE
by The Dardenne Brothers

Review By MANOHLA DARGIS, "The New York Times"
Published: March 15, 2012
"The fast-moving boy in "The Kid With a Bike," a quietly rapturous film about love and redemption from Jean-Pierre and Luc Dardenne, races along with frightening intensity, his little legs pedaling hard, his eyes fixed on a heart-heavy destination. What the 11-year-old Cyril (the newcomer Thomas Doret, touchingly serious) wants — what every muscle in his small, tensed body strains toward — is the father who left him at a children's home, abandoning his only son to the kindness of strangers with as seemingly little regard and feeling as someone else might toss a pair of old shoes.
"The use of the Beethoven, the music soaring, as well as what appears to be a kind of resurrection, makes it easy to read "The Kid With a Bike" as a religious allegory, though that would be reductive. One thing that makes the Dardennes' work so vibrant, at once new and seemingly timeless, is that they ask the most urgent questions we can ask of ourselves — including, what is it to be human — and in nondoctrinaire, nonproscriptive terms. This isn't to deny the religious influence, which runs as deep in their films as it does in the outside world, but to argue that they have recast that influence in philosophical and aesthetic terms. "Rosetta," "The Son," "The Child" and "The Kid With a Bike" are, in the most expansive sense, good works."
9/4/2012
THE SILENCE BEFORE BACH
by Pere Portabella

Review by MANOHLA DARGIS, "The New York Times"
Published: January 30, 2008
"The jingling piano, the humming traffic and the prancing horse tap out separate if connecting songs in the beguiling nonnarrative film "The Silence Before Bach," from the septuagenarian Spanish auteur Pere Portabella. You could say that these three make beautiful music together, though this observation doesn't capture the contrapuntal complexity of the film, which unfolds note against note, scene against scene. According to the critic Jonathan Rosenbaum, Mr. Portabella has not allowed any of his work to be transferred to VHS or DVD, which is too bad, because, to judge from "The Silence Before Bach," he merits a wider audience.
"And there is an audience for this work, despite the hurdles presented by foreign-language film distribution. "The Silence Before Bach" may be nonnarrative, but its pleasures are obvious, even when its meaning proves rather less so. Through a series of seemingly disconnected set pieces — some transpiring in present-day Europe, some in the past — Mr. Portabella creates a film that doesn't address Bach in the usual biopic terms but instead as a jumping-off point for different visual and aural ideas and associations, including the cross-cultural reality of European identity. Following Bach's influence, Mr. Portabella and his film bounce all over the map, crisscrossing the continent from Spain to Germany by way of various travelers, their harmonies and rhythms.
"The Silence Before Bach" opens with a camera prowling through a series of empty white rooms that look very much like a gallery space primed (and left waiting) for an exhibition. Mr. Portabella does not disappoint and starts the show soon enough with the appearance of a magically self-propelled player piano. This ambulatory instrument— its keys and gears furiously churning out the "Goldberg" Variations — starts to move closer and closer toward the camera, which abruptly reverses its course and begins moving backward like a retreating enemy. It's a strangely comical and mysterious image (attack of the player piano!) that suggests that this music (or perhaps its lovers) does not appreciate being shut away in a sterile, depopulated environment, like that of a would-be gallery.
9/11/2012
ELENA
by Andrey Zvyagintsev

Winner of Cannes' Un Certain Regard Special Jury Prize, Elena is a gripping, modern twist on the classic noir thriller. Sixty-ish spouses Vladimir and Elena uneasily share his palatial Moscow apartment-he's a still-virile, wealthy businessman; she's his dowdy former nurse who has clearly "married up." Estranged from his own wild-child daughter, Vladimir openly despises his wife's freeloading son and family. But when a sudden illness and an unexpected reunion threaten the dutiful housewife's potential inheritance, she must hatch a desperate plan…. Masterfully crafted by award-winning Russian filmmaker Andrey Zvyagintsev (Golden Globe nominee The Return) and featuring evocative, Hitchcockian music by Philip Glass, Elena is a subtly stylish exploration of crime, punishment and human nature. — (C) Zeitgeist
9/18/2012
ONCE UPON A TIME IN ANATOLIA
by Nuri Bilge Ceylan

Once Upon a Time in Anatolia is a 2011 Turkish drama film, co-written and directed by Nuri Bilge Ceylan. The film, which went on nationwide general release across Turkey on September 23, 2011, premiered at the 2011 Cannes Film Festival where it was a co-winner of the Grand Prix.
Once Upon a Time in Anatolia is about a murder investigation in "Anatolia," the historical name of a region, and now a generic term for Turkey's countryside. The Turkish word for "motherland," it occupies in the popular imagination the legendary status that the West holds for Americans.  The moment we see their faces, we feel we know their stories. But these men also spring from Anatolian soil, from a civilization far older than that of America's fabled West. While their preoccupations provide an engaging glimpse of Turkish culture, for Ceylan they also represent the absence of mind that prevents these men from living fulfilling.
Although Ceylan is not inspired by religion, as Robert Bresson was, a filmmaker to whom the Turkish director can easily be compared, he is similarly engaged in a quest for meaning. His films depict the ways in which men compete for hegemony, as the men do in Once Upon a Time in Anatolia, all the time feeling adrift, set apart from the natural patterns of life, until women rescue them.
Ceylan, like Bresson, communicates as much through sound as he does through image. In Once Upon a Time in Anatolia, for instance, the sound of barking is a reminder of the victim whose dog we see in the opening scene.
9/25/2012
SILENT SOULS
by Aleksei Fedorchenko

Review by JEANNETTE CATSOULIS, "New York Times"
Published: September 15th, 2011
"Sex and death are inextricably entwined in "Silent Souls," a melancholy poem to love, loss and the tug of tradition.
"Narrated by Aist (Igor Sergeyev), a middle-aged mill worker descended from an ancient Russian tribe known as the Merja, this third feature from Aleksei Fedorchenko takes you on a dreamy journey to a half-remembered land. Asked to accompany his best friend, Miron (Yuri Tsurilo), in the transport and watery burial of Miron's recently deceased wife, Aist embarks on a road trip rich in significance and sentiment. While the bereaved husband, in accordance with Merja custom, recounts intimate details of his married life, Aist recalls his long-gone parents and the sadness of a stillborn sibling. Ghosts — of people, places and rituals — accumulate and eventually dominate his narration, the fleshy bodies of women past and present filling him with tenderness and longing. Colors swell from muted to strident and back again as Mikhail Krichman's moodily erotic, perfectly lighted images — a bride's pubic hair decorated with colored thread; Miron bathing his wife in vodka.
"Populated by memories and dappled with desire, "Silent Souls" is part folk tale, part lesson in letting go. In its quiet acceptance of the passing of time, this unusual film reminds us that to die is not always the same as to disappear."
10/16/2012
PUNISHMENT PARK
by Peter Watkins

This pseudo-documentary was directed by Peter Watkins (The War Game, Culloden). After a poor critical response and with its tough, political subject matter ensuring distribution near impossible, Punishment Park received a limited release in 1971 before all but disappearing.
Set in a near future dystopian US in the wake of Kent State and with the backdrop of Nixon and the escalating war in Vietnam; hippies, left-wing radicals, draft dodgers and all those considered to be an "internal threat" are arrested and put in front of an impossible tribunal. The film follows and intercuts between two groups of detainees who are being filmed by a BBC camera crew (narrated by Watkins himself). The first group, 637, are shown at the start of their 3 days in Punishment Park, whilst group 638 begin their civilian court hearings. As tensions rise in the tribunals and the reality of their fate dawns on both the detainees and the documentary crew filming them, Punishment Park quickly escalates to its shockingly inevitable and violent conclusion.
10/23/2012
TROPICAL MALADY
By MANOHLA DARGIS, "The New York Times"
Published: October 2, 2004
"Love is the drug, a game for two and, in the otherworldly Thai film "Tropical Malady," unabashedly strange. A fractured love story about the mystery and impossibility of desire, the film was directed by Apichatpong Weerasethakul, whose earlier features include "Blissfully Yours." Perched between two worlds, two consciousnesses and two radically different storytelling traditions, this new feature shows a young filmmaker pushing at the limits of cinematic narrative with grace and a certain amount of puckish willfulness.
"When "Tropical Malady" had its premiere at the 2004 Cannes Film Festival, the critical consensus was that the movie was difficult to the point of inscrutability. But the story is, notwithstanding a surprising rupture midway through, nothing if not simple. Most of the first half of the film involves the tentative blossoming of Tong and Keng's romance.
"Mr. Weerasethakul, who lives in Thailand and studied film and painting at the School of the Art Institute of Chicago, has an appreciation of the more humorous dislocations of globalization, like an aerobics class in the middle of a dusty town. "Tropical Malady" is filled with such minor disruptions (including a woman who talks about ghosts in one breath and "Who Wants to Be a Millionaire" in the next), but the biggest disruption takes place when the storytelling shifts from realism to allegory."
11/20/2012
THE ARC
Review by DAVE KEHR, "The Chicago Tribune"
Published: October, 1991
"The highlight of Monday`s program at the Chicago International Film Festival is 'The Arc,' screening at 9:30 p.m. at the Music Box Theater, 3733 N. Southport Ave. Directed by Rob Tregenza, who is perhaps the most formally innovative of the current generation of American independent filmmakers, the film uses gradually increasing shot lengths, from a few frames to takes of several minutes, to relate the mythic tale of an arc welder (Jason Adams) on a spiritual quest."
ARC had its world premiere at the Berlin International film Festival, and then screened at the Toronto, Vancouver, and Chicago International Film Festivals.
Review By PIERS HANDLING, Director of the Toronto International Film Festival
"Rob Tregenza's first feature,Talking To Strangers (shown at the 1988 Festival) was a bold aesthetic and stylistic departure consisting of only nine shots, each lasting approximately ten minutes. His new film (making its North American premiere at the festival) takes up where his first left off, although The Arc has been conceived in a somewhat different fashion.
The structuring arc of the film sees Tregenza move from sequences of montage to those of increasing length as the film progresses, which mirrors the internal state of his protagonist as well as the landscape in which he finds himself. The Arc above all is a road movie, and a journey, a modern day odyssey, not dissimilar in mood and tone to Antonioni's existential trips through the disembodied sensibilities of his characters.
The film begins in Baltimore where John Butz is a welder, but when he refuses to take part in a strike, his marriage falls apart. He hits the road, finds work in scap-yard and then drifts on through Georgia, Oklahoma, Texas and Montana. Along the way John runs into some unusual people, including a runaway girl, and a sculptor, each of whom is struggling to find a path in life. Every encounter teaches John something new, forcing him to confront himself in a different way. As the city is replaced by the empty desert spaces, as time slows down, and as a spiritual dimension enters his life, John finds himself becoming increasingly detached from the world but closer to the magic of the landscape that Tregenza's camera captures with powerful eloquence. The Arc confirms the promise of Tregenza's audacious first film and marks him as a singular talent determined to follow his own very challenging path."
11/27/2012
Oslo, August 31
by Joachim Trier


Review by A.O. SCOTT, "The New York Times"
"Joachim Trier's "Oslo, August 31," is a perfectly linear story that bristles with suspense and ambiguity. The title and the structure make literal the recovery movement mantra "one day at a time," and also show just how long and how full of danger a single 24-hour span can be. Stories of addiction frequently pass through a metaphorical crossroads — redemption down one path, catastrophe down the other — but Anders, Mr. Trier's protagonist, faces such a choice at every waking moment. You are never sure what he will do next, and it is clear that he is not, either. Nor does he necessarily know why he makes the choices he does, or what they mean.
"Anders Danielsen Lie in "Oslo, August 31st," loosely based on "Le Feu Follet," a 1931 novel by the French writer Pierre Drieu La Rochelle (adapted for film by Louis Malle in 1963), is neither sensationalistic nor punishingly bleak. There is sometimes a generic quality to movies about addiction, perhaps because of the leveling power of the disease, which can afflict anyone, regardless of background. Anders is smart — a once-promising intellectual who has published articles in highbrow journals — and was raised, it seems, by kind and loving parents. He has no good explanation for the pain he has inflicted on himself and others, which may make it harder.
"But Mr. Trier and Mr. Lie — a quiet, recessive but nonetheless magnetically self-assured screen presence — emphasize Anders's individuality above all. "Oslo, August 31st" has the satisfying gravity of specific experience, and also, true to its title, a prickly sense of place. Oslo is Anders's home, the scene of his happiest and most dreadful experiences, and the film, chilly as it is, is warmed by a love for the city that the filmmaker and the character clearly share."
12/4/2012
REVANCHE
by Götz Spiellmann

At once a gripping thriller and a tragic drama of nearly Greek proportions, Revanche is the stunning, Oscar–nominated, international breakthrough film from Austrian filmmaker Götz Spielmann. In a ragged section of Vienna, hardened ex-con Alex (the mesmerizing Johannes Krisch) works as an assistant in a brothel, where he falls for Ukrainian hooker Tamara (Irina Potapenko). Their desperate plans for escape unexpectedly intersect with the lives of a rural cop (Andreas Lust) and his seemingly content wife (Ursula Strauss). With meticulous, elegant direction, Spielmann creates a tense, existential, and surprising portrait of vengeance and redemption, and a journey into the darkest forest of human nature, in which violence and beauty exist side by side.
"Darkly compelling … Its carefully plotted, convincing scenario will leave you with a lot on your mind."
– Kenneth Turan, The Los Angeles Times
"Deserves comparison with grade-A Hitchcock."
– John Hartl, The Seattle Times
"Directed with terrific control and economy of means … Revanche gets its hooks into you early and leaves them there."
– Scott Foundas, The Village Voice
"Recalls a sort of filmmaking out of vogue since Bresson and Kieslowski – a cinema of moral consequence."
– Brian Miller, The Seattle Weekly
 _____________________________________________________________________
Spring 2012 FILMS
Police, Adjective (2009)
by Corneliu Porumboiu – January 31, 2012 – 7pm
Area:  World Cinema/Romania
Cristi (Dragos Bucur) is a young undercover cop who undergoes a crisis of conscience when he is pressured to arrest a teenager who offers hash to classmates. Not wanting to ruin the life of a young man he considers merely irresponsible, Cristi must either allow the arrest to be a burden on his conscience, or face censure by his self-serious superior (Vlad Ivanov of 4 MONTHS, 3 WEEKS AND 2 DAYS), for whom the word "conscience" has an
entirely different meaning.
Porumboiu approaches his story with the exacting patience of a master ironist, culminating in one of the most unexpected comedic payoffs in years, – an extraordinary dissection of language that affirms his reputation as one of the most exciting new talents in European cinema.
The Princess of Montpensier (2010)
by Bertrand Travernier – February 21, 2012 – 7pm
Area: The Masters
In THE PRINCESS OF MONTPENSIER, acclaimed filmmaker Bertrand Tavernier ('ROUND MIDNIGHT) directs a spectacular cast in a riveting, lush romantic drama set in the high courts of 16th Century France.
Against the backdrop of the savage Catholic-Protestant wars, Marie de Mezieres, a beautiful young aristocrat, finds herself married to a young prince she does not love, haunted by a rakish suitor from her childhood, and advised by an aging nobleman Lambert Wilson, harboring his own forbidden desire for her. The Princess of Montpensier must struggle passionately to stay alive in the intrigue of this corrupt political and romantic web of duty, passion, religion, and war.
Still Walking (2008)
by Kore-eda Hirokazu – February 28, 2012 – 7pm
Area: World Cinema/ Japan
Beloved director Kore-Eda Hirokazu (AFTER LIFE, NOBODY KNOWS) returns to the forefront of world cinema with STILL WALKING – an exquisitely detailed family drama that shines with warmth and understanding. The film was one of the most critically acclaimed works at the Toronto, Tribeca, and San Francisco International Film Festivals. Lushly photographed, and with an expert script that incorporates elements of director Kore-Eda's personal experience, STILL WALKING is a quiet pleasure unlike anything else you will see this year.
Fifteen years ago, Junpei, the youngest son of the Yokoyama family died while rescuing a boy from drowning. On the anniversary of his death, the remaining siblings visit the quaint home of their parents with their families in tow. Over the course of a beautiful day, new relatives become acquainted telling stories and squabbling over sizzling tempura and an elegant graveside ritual is performed for Junpei.
Alamar
by Pedro Gonzalez-Rubio – March 6, 2012 – 7pm
Area: World Cinema / Mexico
Jorge and Roberta have been separated for several years.  They simply come from opposite worlds: he likes an uncomplicated life in the jungle, while she prefers a more urban existence.  He is Mexican and she is Italian, and she has decided to return to Rome with their five-year-old son, Natan. Before they leave, Jorge wishes to take young Natan on a trip, hoping to teach him about his Mayan origins in Mexico.  At first, the boy is physically and emotionally uncomfortable with the whole affair and gets seasick on the boat taking them to their destination.  But as father and son spend more time together, Natan begins a learning experience that will remain with with him forever.
Pedro Gonzalez-Rubio is a Mexican filmmaker born in Brussels.  His initiation to visual arts came at the age of sixteen while living in New Delhi.  He studied media in Mexico before attending the London Film School.  His directorial debut, Toro Negro (2005, co-director), received several awards including the Horizontes Award for best Latin American film from the San Sebastian Film Festival.  Alamar is his feature film debut, which nonetheless remains true to real life.
M. Hulot's Holiday (1953)
by Jacques Tati – March 20, 2012 – 7pm
Area:   The Masters
While on holiday at a seaside resort, Monsieur Hulot – Jacques Tati's endearing, pipe-smoking clown – finds his presence provoking one catastrophe after another. A wildly funny satire of vacationers determined to enjoy themselves, the first entry in the Hulot series includes a series of brilliantly choreographed sight gags about boats, dogs, tennis, and other hazards of leisure.
Around A Small Mountain (2011)
by Jaques Rivette – March 27, 2012 – 7pm
Area:  The Masters
From legendary director Jacques Rivette ("Va Savoir," "The Duchess of Langeais") comes a tale of lust love, chance encounters and the transformative power of art.
On a winding mountain road, Vittorio stops to help Kate, whose car has broken down. Later in town, Vittorio learns that Kate has returned to join her family's traveling circus after leaving under mysterious conditions many years ago. Intrigued by her story, Vittorio stays for the show, and the next one, and little by little, is ingratiated into the circus and the lives of its performers-all the while trying to discover the secret that led to Kate's sudden departure.
Ne Change Rien
by Pedro Costa – April 3, 2012 – 7pm
Area:  World Cinema / Portugal
Through the dozen or so high-contrast black-and-white shots that it consists of, Pedro Costa's excellent new documentary chronicles actress-turned-chanteuse Jeanne Balibar's preparations for a set of concerts and recording tracks for her two albums amongst other hypnotic musical diversions.  Accompanied often by Rudolphe Burger, whose reverberating chords and picking echo around her lush melodies, Balibar is at once her own performer and Costa's muse and Ne Change Rien is a much startling study of musical composition as it is a stoic, sublime ode to cinema love.
You All Are Captains
by Oliver Laxe – April 17, 2012 – 7pm
Area:  World Cinema / Morrocco
A European director sets out to make a film with children from a social center in Tangiers. Because of his methods, his relationships with the children during shooting degenerate and transform the evolution of project.
Helas Pour Moi (1994)
by Jean-Luc Godard – May 8, 2012 – 7pm
Area: The Masters
Journalist Abraham Klimt investigates a case of divine possession. In 1989 God enters the body of filmmaker Simon Donnadieu. When Simon returns home, his wife Rachel realizes something is amiss but sticks by her newly divine husband.
The Mill And The Cross (2011)
by Lech Majewski – May 15, 2012 – 7pm
Area: Art House / World Cinema
Pieter Bruegel's epic masterpiece The Way To Calvary depicts the story of Christ's Passion set in Flanders under brutal Spanish occupation in the year 1564, the very year Bruegel created his painting. From among the more than five hundred figures that fill Bruegel's remarkable canvas, THE MILL & THE CROSS focuses on a dozen characters whose life stories unfold and intertwine in a panoramic landscapre populated by villagers and red-caped horsemen. Among them are Bruegel himself, his friend and art collector Nicholas Jonghelinck, and the Virgin Mary.
 _____________________________________________________________________
Fall 2011 FILMS
THE ISLAND (OSTROV) by Pavel Lungin – Sept. 6
2011 Area:  World Cinema/Russia
In the frozen watery wastelands of Northern Russia, in a small Russian Orthodox monastery, exists a peculiar man whose bizarre conduct confuses his fellow monks and encourages others who visit the remote island, to believe he has the power to heal, exorcise demons and foretell the future.  With shades of Tarkovsky, Pavel Lungin's The Island (2006) was winner of five Russian Academy Awards. Venice, London, Toronto, and Sundance official selections. Presented in "scope" (1 to 2.35 wide screen) in Dolby Stereo Surround this a visual feast for the eyes and ears.

THE WINDOW (La Ventana) by Carlos Sorín – Sept. 13
Area: World Cinema/Argentina
It is a significant day for 80 year old Antonio. After an absence of many years, his estranged son is coming to visit. All must be perfect. But before, Antonio must
wait. Bedridden, he looks out his window at the Patagonian landscape and sees light and life, the past and the present, while sensing the future. In The Window
(2009), Argentinean filmmaker Carlos Sorin trains his camera on the small stories written by life, on the humanity behind human beings. Critic's Pick of the Week by the New York Times.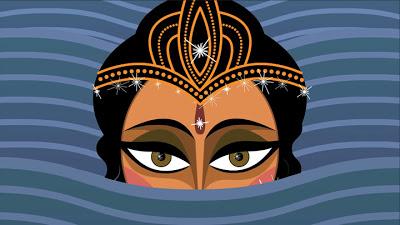 SITA SINGS THE BLUES by Nina Paley – Sept. 20
Area: Animation
Nina Paley's, Sita Sings the Blues (2009), is an animated feature film written, directed, produced and animated by American artist Nina Paley primarily using
2D computer graphics and Flash Animation. The film is based on the Hindu epic "The Ramayana". Sita is a goddess separated from her beloved Lord and
husband Rama. Nina Paley is an animator whose husband moves to India, then dumps her by email. Three hilarious shadow puppets narrate both ancient
tragedy and modern comedy in this beautifully animated interpretation of the Ramayana. The New York Times praised the film's ingenuity, commenting
that: "A Pixar or DreamWorks extravaganza typically concludes with a phone book's worth of technical credits. Ms. Paley did everything in "Sita" — an amazingly eclectic, 82-minute tour de force — by herself."

WHITE MATERIAL by Claire Denis – Sept. 27
Area: The Masters
In Claire Denis' White Material (2010), A white French family outlawed in its home and attempting to save its coffee plantation connects with a black hero also embroiled in the tumult. All try to survive as their world rapidly crumbles around them. The French auteur's work is intelligent, nuanced, and frankly, often
slow. Denis approaches her films like a sculptor, beginning with the giant block of matter that is a life (or lives) and whittling the irrelevant away until she finds a character's essence.
Her debut feature film Chocolat (1988), a semi-autobiographical meditation on colonialism in Africa, won her critical acclaim and this film touches again on similar themes. Beau travail (1999) further established her reputation as one of the top filmmakers in the world of art cinema.

NOSTALGIA FOR THE LIGHT by Patricio Guzmán – Oct. 18
Area:   The Masters/Documentary
Director Patricio Guzmán's Nostalgia for the Light (2010), famed for his political documentaries (THE BATTLE OF CHILE, THE PINOCHET CASE),
travels 10,000 feet above sea level to the driest place on earth, the Atacama Desert, where atop the mountains astronomers from all over the world gather to
observe the stars. The sky is so translucent that it allows them to see right to the boundaries of the universe. As astronomers peer deep into the cosmos in search for answers concerning the origins of life, nearby, a group of women sift through the sand searching for body parts of loved ones, dumped unceremoniously by Pinochet's regime.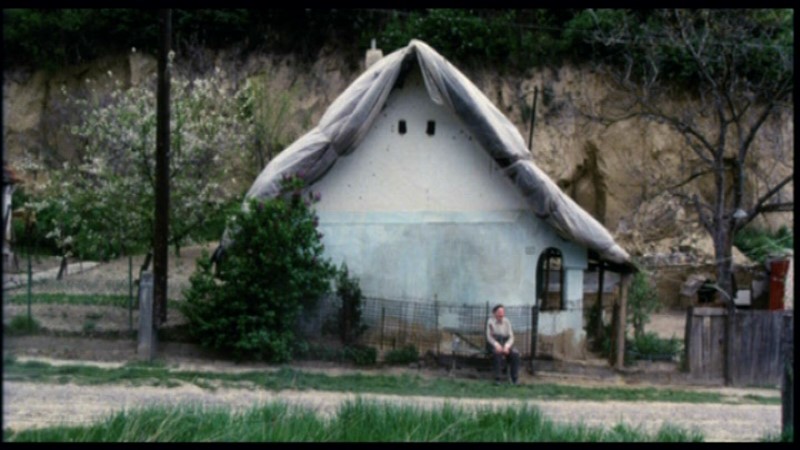 HUKKLE (Hiccup) by Gyorgy Palfi – Oct. 25
Area:  Open Vault/Art Cinema
Hukkle is the first feature film by Hungarian director Gyorgy Palfi. Using almost no dialogue, the film follows a number of residents (both human and animal) of a small rural community in Hungary – an old man with hiccups, a shepherdess and her sheep, an old woman who may or may not be up to no good, some folk-singers at a wedding, etc. While most of the film is a series of vignettes, there is a sinister and often barely perceptible subplot involving murder. Ann Hornaday of the Washington Post writes : "Hypnotic, elliptical, often rapturously beautiful, the film is a testament to the much-maligned concept of art cinema, one that depends for its thrills on film's essentials as a visual and sonic medium."

CERTIFIED COPY by Abbas Kiarostami – Nov. 8th
Area:  The Masters/World Cinema
Iranian filmmaker Abbas Kiarostami is a master of understatement and nuance. His films sneak up on you slowly, accumulating detail after telling detail until, by the closing scenes, you realize with astonishment just how much the movie you've just seen has encompassed. Certified Copy (2010) is set in Tuscany, and focuses on a British writer and a French antiques dealer, whose relationship undergoes an odd transformation over the course of a day. The film premiered at the 2010 Cannes Film Festival, where Juliette Binoche won the Best Actress Award for her performance. Critics have been mostly positive and have compared the film to several others, notably Roberto Rosselini's 1954 film Journey to Italy.

LE QUATTRO VOLTE by Michelangelo Frammartino – Nov. 22
Area: World Cinema
Michelangelo Frammartino's Le Quattro Volte (2010), tells the story of an old shepherd living his last days in a quiet medieval village perched high on the
hills of Calabria, at the southernmost tip of Italy. He herds goats under skies that most villagers have deserted long ago. Inspired by Pythagoras's belief in four-fold transmigration — by which the soul is passed from human to animal to vegetable to mineral — Michelangelo Frammartino's wondrous film traces
the cycle of life through the daily rituals of life in the southern Italian region of Calabria. "Reinvents the very act of perception. Its view of nature is among the
most profound, expansive and unsettling I have ever encountered," A.O. Scott, The New York Times.

MOTHER AND SON by Aleksandr Sokurov – Nov. 29
Area: Open Vault/ Art Cinema
Aleksandr Sokurov's Mother and Son (1997,) is a slow and poignant story of love and patience told via a dying mother nursed by her devoted son. The simple
narrative is a thread woven among the deeply spiritual images of the countryside and cottage. The cinematography of the film featured images distorted by filming through painted glass panes, mirrors, and special lenses, together with sounds of "whispering wind, crashing waves, and sea-gull cries", creating an elegiac mood. The painterly cinematography has been compared to the work of Peter Greenaway and Derek Jarman, and the distortions to Stan Brakhage.

A SCREAMING MAN by Mahamat-Saleh Haroun – Dec. 6
Area: World Cinema
Mahamat-Saleh Haroun's A Screaming Man (2010,) tells of Adam, a sixty something, former swimming champion, who is now a pool attendant at the
N'Djamena hotel. When the hotel gets taken over by new Chinese owners, he is forced to give up his job to his son Abdel. Terribly resentful, he feels socially
humiliated. The country is in the throes of a civil war. Rebel forces are attacking the government. The film received the Cannes Film Festival's Jury Prize and
won the Silver Hugo for best screenplay at the 46th Chicago International Film Festival.
 _____________________________________________________________________

We have a brand new state of the art 35mm projector with a full set of new lenses that can project all the major aspect ratios from 1:33, 1:66, 1:85 and Scope.  We also have an HD 1080p projector,  a new theatrical screen and a Dolby Surround Digital Audio System.
The VCUarts Cinematheque has also worked with the VCU French Film Festival, the James River Film Festival, and the Virginia Production Alliance in programing and presenting world and experimental cinema.
The VCUarts Cinematheque also presents Cine-Club screenings every Wednesday evening at 8pm in the Cinema Studio in the Pollak Building.